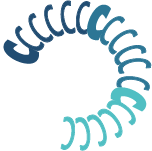 Have a question about our bureau software?
We have answers.
Our Mission
At CyberPay, our mission is to provide powerful, customizable software to help automate payroll processing, tax payments & HCM functionalities with dynamic tools and premiere support to give our bureaus the competitive edge.
Get the Competitive Edge
Employee Onboarding
CyberHire, our most affordable option, provides paperless employee onboarding, which simplifies the hiring process. GetHired also offers applicant and WOTC tracking.
Timekeeping
Although CyberPay can import files from most timekeeping systems, we also offer a seamless integration with SwipeClock Timekeeping & Attendance services.
Payroll & Tax Payments
CyberPay provides powerful, customizable software to help automate payroll processing and tax payments.
HR Services
Take full advantage of our free CyberHR application for performance management and other employee HR tracking. Add Document Manager for a small fee to offer an electronic HR filing cabinet.
Online Benefits Enrollment
Check out our newest app, CyberBenefits, which provides a basic, paperless benefit system fully integrated with payroll. Employee Navigator provides comprehensive 360° benefits administration & HR software.
Retirement Plans
State mandated or other retirement plans can be managed with our copilot by PAi 360° integration. No need to mail, fax, or upload census or contribution reports or to manually make employee contribution changes.
Wages on Demand
Help your clients reduce turnover and attract new employees with our free ZayZoon 360° integration to provide instant earned wages.
Federal Tax Filing
Our partnership with Quarterly Express Plus allows e-filing of your federal tax forms including 840, 941, 943, 944, 945, and ACA by uploading bulk files from CyberTax.
Print & Mail Annual Forms
Eliminate the year-end hassle by allowing Nelco or Go2Partners to print and mail your W-2's, 1099's, and ACA forms. Electronic filing is also available.
Workers Compensation Insurance
NEXT Insurance and E-Comp offer your clients Pay As You Go premiums calculated on actual payroll (not estimated like your typical policy) automatically transmitted through the integration.
Labor Law Posters
Our partner PosterElite can keep your clients in compliance with state and federal labor law posting requirements and real-time updates.
ACH Electronic Payments
Whether this is your first ACH processor or you need a back-up, Kotapay can be your solution! CyberPay can also integrate with other ACH processors that can be used in tandem with your primary solution