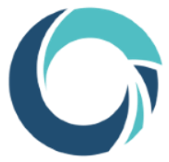 Protecting Your Data
CyberPay, Inc. respects our client's privacy, and we take reasonable precautions to protect our client's personal data from loss, misuse, unauthorized access, disclosure, alteration, and destruction. Our client's information is not shared with solicitors or third-party vendors unless explicitly authorized by the client. Authorized CyberPay, Inc. partners, such as Workers' Comp and Timekeeping partners, collect client data as part of an executed agreement between the client and the partner.
Disclosure by Law
Because of a court order or legal proceedings, CyberPay, Inc. may disclose its clients' personal information to the extent that it is required to do so by law, in connection with any legal proceedings or prospective legal proceedings, and in order to establish, exercise, or defend its legal rights.
Software/Cloud Security Statement
CyberPay Online is protected by robust SSL encryption. Utilizing this robust SSL encryption is protocol for all websites containing personal information including online banking, credit card sites, and government sites. The data that is transferred between our payroll provider software applications and CyberPay Online is also secured. At CyberPay, Inc., we take every step possible to protect and secure your payroll data.