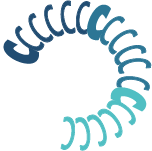 CyberPay offers key partnerships with payroll industry leaders to give you the competitive edge. Click on any of our partner logos below to learn more.
Certified Microsoft Partner
To earn a Microsoft competency, partners must successfully complete exams (resulting in Microsoft Certified Professionals) to prove their level of technology expertise ensuring a certain level of staffing capacity. Partners must also submit customer references that demonstrate successful projects and pass technology and/or sales assessments.
This Microsoft competency showcases CyberPay, Inc.'s expertise and commitment in today's technology market and demonstrates our deep knowledge of Microsoft and its products. Our plan is to accelerate our customers' success by serving as technology advisors for their business demands.
CyberPay, Inc. has attained a Silver Application Development competency, demonstrating a "best-in-class" ability and commitment to meet Microsoft Corp. customers' evolving needs in today's dynamic business environment and distinguishing itself within the top 5 percent of Microsoft's partner ecosystem.

AP Intego
What is workers' comp and why do you need it? Let's face it. We live in a world today where practically anything can—and does—happen. And your business needs to be prepared.
Workers' comp insurance protects your employees if they get injured on the job, while protecting your business from being sued by employees.
If you have employees on payroll, chances are your state requires you to have workers' comp insurance.
We do workers' comp better.
We created our Pay As You Go system to integrate seamlessly with other platforms you already use for a simple and frictionless method of handling your workers' comp requirements.
Contact Sales at 888.289.2939 to learn more or get started!
Nelco
Your source for W-2, 1099, ACA products as well as checks and supplies! Electronically filing built right into the CyberPay product. Check us out at www.nelcosolutions.com and get in touch by calling 800.266.4669.
PAi
Product: Retirement Plans
Care. Know. Do. For more than 30 years, we have helped people successfully save for retirement, providing 401(k) administration with a singular approach: Care about our customers. Know what they need. Do it.
Call 800.236.7400 or e-mail sales@pai.com to learn more!
Quarterly Express
Let us electronically file the 941, 720, 2990, 8849 Excise Forms, NYS-1, NYS-45, IL-941, CA DE9, CA DE9C and LA L1 forms you generate from CyberTax. Now also filing 1094-B, 1095-C, 1095-B and 1095-C forms. Visit www.qexplus.com to learn more or contact us at 877.854.0100 x700.
Payroll Tax Management (PTM)
Product: Tax Payment and Filing Partner:
Payroll Tax Management, Inc. (PTM) offers a unique approach to payroll tax processing for independent payroll providers. Innovative systems and services provide companies with the ability to increase revenue and strategic focus, by giving them several options not formerly available to those who outsource their payroll taxes.
To learn more about Payroll Tax Management call 949.225.3097.
Poster Elite
PosterElite offers four easy solutions to help you grow your business and retain clients:
Private Labeled Labor Law Posters
Pay-As-You-Go Update Services
Retention Solution
Acquisition Solution
Contact us at 866.435.8002 or support@posterelite.com to get started!
Print Management Partners
Product: Printing & Paper Supplies
Your source for compatible paper supplies CyberPay is pleased to recommend Print Management Partners as our partner for your payroll paper supplies. Shortly after becoming an CyberPay customer, you will receive a free Starter Kit from Print Management Partners (PMP) that includes everything you need to get up and running. The kit contains check stock, check envelopes and payroll delivery envelopes specifically designed to work well with CyberPay. Also included is report paper and quarterly folders.
For pricing and ordering information call Mike Ryan at 800.545.0792 or mike.ryan@ourpartners.com
Kotapay
Trust an industry leader with over 20 years of experience. Kotapay's ACH solutions use today's safest and most efficient means for moving money electronically. Utilize ACH for payroll, receivables, tax payments and other related electronic transactions.
Check out our wide range of offerings at www.kotapay.com. Contact Sales at 800.378.3328 for more information or to get started!
Mammoth HR
A better kind of HR for small and medium-sized businesses. We call it Collaborative HR.
It's a partnership-based approach that combines the strength of your in-house HR team with our subject matter experts. The result: better, more efficient HR outcomes for your organization – and your HR team will be set up for long-term success.
Visit https://www.mammothhr.com/ to learn more. Call Julie Saltrelli, National Sales Manager, Channel Sales at (503) 821-3647 or julies@mammothhr.com to get started!
The Hartford
Why YOUR CLIENTS will love PAYGo Work Comp
Eliminates large down payments
Minimizes audit adjustments
Eliminates finance and billing fees
Eliminates late fees
Allows for better cash flow management
24 hour toll-free claims hotline
All insurance carriers are A.M. Best A-rated
Why YOU will love PAYGo Work Comp
You earn a commission on every policy sold
It COSTS YOU NOTHING to offer this to your clients
Increases your competitiveness, helping you win new business
Increase client retention
Call Emily Love at 704.972.0460 or Emily.love@thehartford.com or more information or to get started!
GetHired.com
Product: Applicant Tracking, Employee Onboarding & I-9 Verification
GetHired.com is reinventing the way that employers and job seekers connect in today's digital world. Completely customized paperless onboarding for your client's new employees. Robust recruiting and candidate tracking at your fingertips, including real-time interview scheduling, on-demand video and audio pre-screening capability, and more!
To learn more, contact Sales at 888.320.4456
Go E-Comp!
Who We Are
Workers' compensation expertise with lightning-speed turnaround time. E-COMP is the pay-as-you-go division of Granite Insurance Brokers, Inc. E-COMP is insurance first, licensed in 49 states and specializes in the pay-as-you-go marketplace, representing 10+ workers' compensation markets.  E-COMP's team of program specialists are dedicated, educated, knowledgeable and provide the highest level of service to our customers and partners.
Why We Are Different
Triple platinum service, market pricing and analysis, delivered by the best proprietary intellectual property in the marketplace.
The E-COMP Program is light years beyond any traditional workers' compensation policy. Customers love E-COMP because there is no longer a deposit or down payment due, and premium is calculated on actual payroll (not estimated like your typical policy) and the audit is simplified.  When you have E-COMP, writing checks and completing audit reports are a thing of the past, which saves valuable time for everyone.
E-COMP is an innovator in the industry, offering a premier product through high quality intellectual property and coverage placed through the highest rated insurance companies in the country.
Contact Sales at 888.493.2667 to get started!
rapid!
PayCards benefit your employees, bottom line and the environment. With the rapid! PayCard®, you can create a great new employee benefit while reducing costs, improving efficiency, and deepening your commitment to corporate environmental responsibility. The rapid! PayCard® is completely free to implement, and we offer extensive personal training to ensure that your prepaid card program is a success. We understand what matters to you and are passionate about providing the best customer support in the industry.
Contact Ed Cole at 727.308.8307 or scole@greendotcorp.com for more information or to get started!
Vidix Labor
Product: Timekeeping & Attendance
Vidix Labor from Ban-Koe Companies bring over 35 years' experience in software development for critical labor-tracking, scheduling and data management. Solutions including Time Accounting, Advanced Scheduling, Access Control, Visitor Management and more provide our customers with solutions to meet today's challenges. Ban-Koe Companies is the industry leader in providing standalone-integrated solutions to clients, dealers, distributors and OEMs. http://www.bankoe.com/vidix-labor
Contact Richard Metcalf at 952.278.8881 or Richard.Metcalf@bankoe.com for more information.
Symmetry Software
Product: Private-labeled paycheck calculators
Symmetry software Calculators by Symmetry are payroll tax modeling calculators that are placed into your website. Each package, standard or premium, comes with our full collection of calculators and tools and is available as widgets or through an API. Unique to the product is the ability to completely customize. Do you want your calculator to be blue? Done. Want to preset a state for payroll purposes? Do it. Need to pass your employee data into the calculator via JSON? You got it.
To learn more, contact info@symmetry.com or 480.596.1500
SwipeClock
Product: Timekeeping & Attendance
SwipeClock is an online electronic time and attendance solution for all businesses, both large and small. It combines the convenience of online access with the familiarity of a conventional time clock, PC, and telephone. The service is entirely online, so there's no software to buy, install, or manage. The SwipeClock solution was designed with "everyday people" in mind as it can be set up within seconds, and editing the timekeeping data via the Web is simple. Timekeeping is a natural complement to your payroll services. And since SwipeClock saves your customers money by streamlining the input of the timekeeping data, reducing human error and eliminating employee time theft, it virtually sells itself!
Call Bruce Kitchen at 888.2236.3450 ext. 143 or bkitchen@swipeclock.com for more information or to get started!
FinTwist
Product: Employee PayCards
Since 2004, Fintwist has helped thousands of progressive employers such as Starbucks, Coca-Cola and The Old Spaghetti Factory, that were seeking to streamline operations, by offering free payroll debit cards. Fintwist's cost-saving solution maximizes companies' current payroll system by increasing direct deposit participation and empowering unbanked employees. Payroll cards provide unbanked employees a safe, secure and convenient way to access their funds 24 hours a day, seven days a week, without having to pay expensive check cashing fees.
Contact Erik Farleigh at 503.924.3148 or erik.farleigh@comdata.com to sign up today.
ZayZoon
ZayZoon is the easiest way for employees to access their wages early. No app to download and no cards to wait for in the mail.  ZayZoon is entirely online and can be used on any smartphone or computer.
Funds sent directly to you, instantly, 24/7/365
$5 flat fee
No credit check